Today was a warmer day so we decided to go out and play in the snow!!! We had so much fun!!! It was fun to watch the kids! Living in St. George for 2 years we did not get hardly any snow to go and play in. So the kids had a blast!!!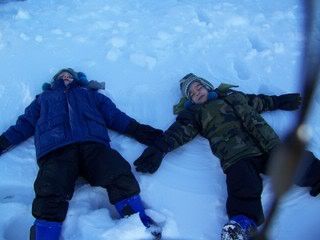 James and Porter making snow Angels. Sorry about the line on the side of the picture. The strap on the camera got in the way. Goes to show my great picture taking skills.
James learning how to walk in the snow!

Porter thought it was so fun to run and jump! Abby getting ready to make a snow Angel!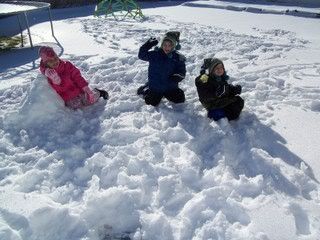 The kids working on a snowman!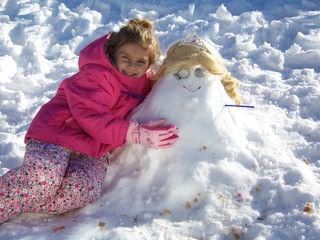 Abby and the boys worked on the snow princess. Abby put on all the finishing touches. Meet Princess Crystal!