Wednesday, April 22, 2009
We had such a fun Easter! We went to Henfer for Easter. The kids had so much fun decorating eggs with their cousins. Then the Easter Bunny brought Abby, Porter, and James Coster Cars an they love them! Also they got some Pixos. They have had alot of fun with them as well. Little Emma got a fun toy with lights and a toy to hold. She loves them. We then had an Easter egg hunt at Grandpa Sheldon's and Grandma Nancy we had so much fun! Then in a week we still had Easter fun at Matt's family Easter party at his Grandpa and Grandma Daniels house!!!
Decorating Eggs with the Cousins and Family!!!
Grandma Kathy holding little Emma. She is so tired from all the excitment of decorating Easter Eggs!


Easter Morning!
At the Henefer tennis courts riding their Coaster Cars! They Love them!!!

Easter Egg hunt at Grandpa and Grandma Richins! Grandpa Sheldon explaining the rules of the Easter egg hunt. Find your egg with you name on it for the prize!
Emma staying warm for the Easter Egg hunt! She was snug as a bug!~

Extended family picture at my Grandpa and Grandma Richins house in Henefer!

Matt's Grandpa and Grandma at the Easter Egg hunt!

Grandma Dorie handing out the Easter Prizes for the Egg Hunt!!!
Cute Little Emma just hanging out enjoying her First Easter!!!


Posted by

Matt and Anna Hone
at 10:43 PM
1 comment:

I have gotten a little behind on Blogging... I am going to try to get caught up! I have so much I want to blog. First I want to Wish Matt a Happy Happy Birthday on April 17. Matt we love you so much! You are the best DAD and HUSBAND in the whole world. We hope you had a great birthday!!! Matt had a Speedracer Birthday cake. The kids loved it!!!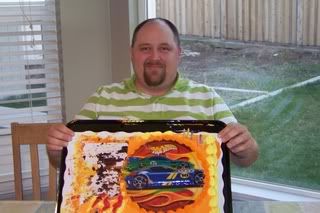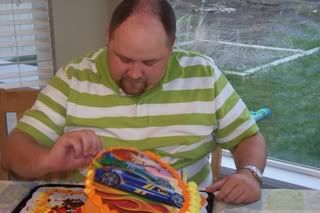 Posted by

Matt and Anna Hone
at 10:33 PM
5 comments:

Monday, April 6, 2009
Fun Times with the cousins! About two weeks ago we went to Henefer and on Saturday we took the kids to the movies! Then we went IFA and the kids had alot of fun!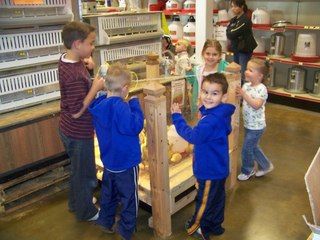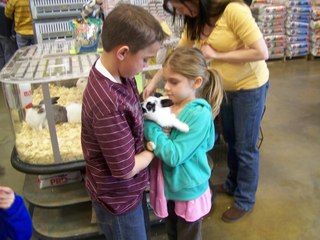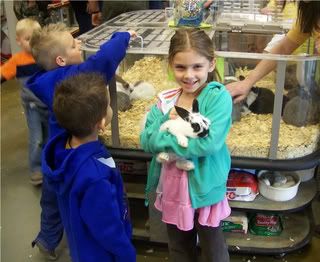 Posted by

Matt and Anna Hone
at 8:05 AM
4 comments: